Who organises the Citizens' Inquiry and who sits on the Inquiry Panel?
The 2019 Citizens Inquiry is a Special Hearing of the Australian Peoples' Tribunal for Community and Nature's Rights. You can read about the Australian Peoples Tribunal here: https://tribunal.org.au/about/
The 2019 Citizens' Inquiry is being managed by an Inquiry Panel, who are a group of First Nations Elders and environmental and human rights lawyers who are volunteering their time to support communities along the Darling River. The Inquiry Panel members are set out below.
The Public Hearings will be attended by Dr Michelle Maloney, Gill Boehringer, Dr Gwynn MacCarrick, and Manav Satija (listed below), but all of the information gathered through the Public Hearings and online submissions, will be reviewed and written up as a major report, by all the Panel Members listed below.
2019 Citizens' Inquiry Panel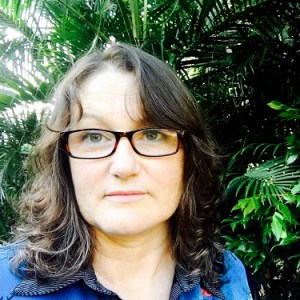 Dr Michelle Maloney is a lawyer and Co-Founder/National Convenor of the Australian Earth Laws Alliance (AELA). She has a Bachelor of Arts/Law (Hons) from the Australian National University and a PhD from Griffith Law School. Michelle has 25 years' experience managing climate change, environmental justice and cross-cultural projects in Australia, the UK and the United States. She is on the Executive Committee of the Global Alliance for the Rights of Nature (GARN) and Ecological Law and Governance Association (ELGA).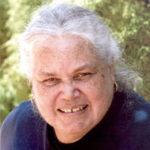 Mary Graham, Adjunct Associate Professor, University of Queensland, is a Kombumerri person through her father's heritage and Wakka Wakka clan through her mother's heritage. With a career spanning more than 30 years, Mary has worked across several government agencies, community organisations and universities. Mary has been a dedicated lecturer with the University of Queensland, teaching Aboriginal history, politics and comparative philosophy. Mary has also lectured nationally on these subjects, and developed and implemented the core university subjects of 'Aboriginal Perspective's', 'Aboriginal Approaches to Knowledge' and at the post-graduation level 'Aboriginal Politics'.
Ross Williams is of the Bindal People in the region now known as Townsville. Ross has three decades' experience working to support indigenous people's engagement with natural resource management programs for the Queensland State government, as well as working with his own and other indigenous communities on economic development and caring for country projects. Ross is motivated by a strong desire to help indigenous groups, especially young indigenous people, create their own economic futures through local community development and economic projects.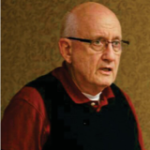 Gill H. Boehringer is a former Dean of Macquarie University School of Law. He is a member of the Monitoring Committee on Attacks on Lawyers of the International Association of People's Lawyers. He has served on Peoples' Tribunals in Australia, the Philippines, and New York City, and as an Observer at a Peoples' Tribunal in Washington, DC. As a member of the Judges Panel of the Permanent Peoples' Tribunal, he sat on tribunals in Cambodia, Indonesia and Sri Lanka on the Asian garment industries, and in Mexico on the social crisis in that country. He has published over two hundred book chapters, articles and conference papers, and co-edited a monograph, Critique of Law.
Dr Gwynn MacCarrick has had a career as international counsel, principal lawyer and university lecturer and academic with the University of Tasmania. Gwynn was admitted as a legal practitioner in 1997 and has a doctorate in international law. She was Amicus Curiae to the recent International Monsanto Tribunal (IMT) advising on the question of Ecocide (Environmental Crime). The IMT was a Peoples' Tribunal, a civil society initiative established to support the efforts of communities world-wide seeking justice by referencing the legal advisory opinion of jurists who made determinations about the environmental impact of this agro-chemical and bio-technology multinational corporation.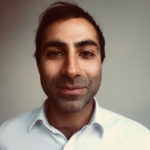 Manav Satija is a lawyer, consultant and mediator with extensive experience in human rights, indigenous rights, social justice and public law. Manav worked in Geneva, Switzerland as a legal advisor specialising in economic, social and cultural rights before returning to Australia to focus on justice for First Nations communities, including in bush courts in remote communities across the Northern Territory. Manav was part of the Royal Commission into Institutional Responses to Child Sexual Abuse and was involved in conducting over 400 historic private sessions with sexual abuse survivors across Australia. As the Director of Satija Legal & Consulting, Manav is currently involved in developing and implementing reparations and healing initiatives for Stolen Generations Survivors across New South Wales. Manav is also a trained mediator and a member of the Management Committee of the Australian Council of Human Rights Education.
Read more about how Panel Members are selected for different Citizens' Inquiries and Ecological Justice Cases
Secretariat Support for the Citizens' Inquiry is organised by the Australian Earth Laws Alliance.